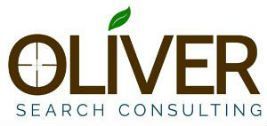 Oliver Search Consulting (OSC)
Oliver Search Consulting (OSC) is an executive search consulting business that specializes in mid-level managers to C-Level executive searches for the Agriculture and Food Processing Industries. With over 15 years of experience, OSC helps both medium sized business and Fortune 500 companies make well educated hiring decisions.

Quantum Consulting
Partner with Quantum for your business consulting needs….From one time project support requests to On-going consulting services.

Geiger
We can help you build your brand, promote your services and motivate as well as recognize your employees. We provide branded products, but our business is creating solutions to customers' marketing, promotion, and motivation needs. We offer – Brandspiration® – creative and unrelenting Brand support.